4 ideas for your honeymoon
Why Choose Club Med For Your Event?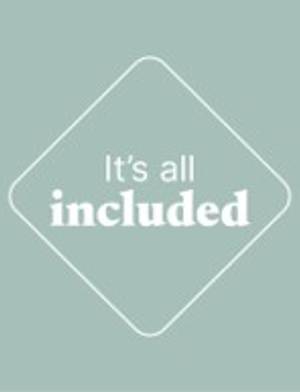 ALL INCLUDED: Everything is included in one convenient package.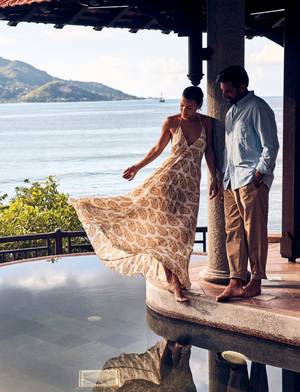 EXCEPTIONAL DESTINATIONS: Each location provides unique and breathtaking scenery.
TAILOR MADE & A DEDICATED TEAM: Clients can create a unique and memorable event.
ACCOMMODATIONS: Unique architecture and décor that reflect the surrounding environment.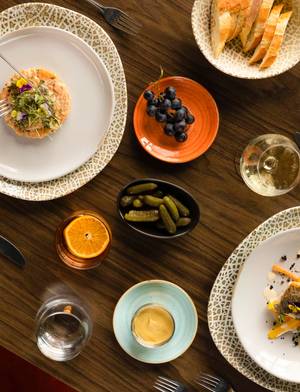 FOOD & BEVERAGE EXPERIENCE: Savor a variety of dishes and drinks made from the freshest ingredients.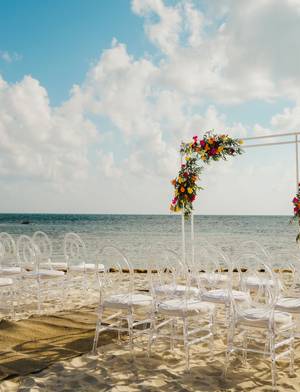 DEDICATED WEDDING SETTING: You will be in the best settings to celebrate love.
Celebrate your love in a dream destination
For a once-in-a-lifetime event
As pioneers in incredible all-inclusive vacations, Club Med have the best spots in the world's most beautiful destinations. Celebrate your love with your closest friends and family, in a breathtaking setting with our all-inclusive packages in Florida, Cancún and so much more!
Celebrate your wedding in...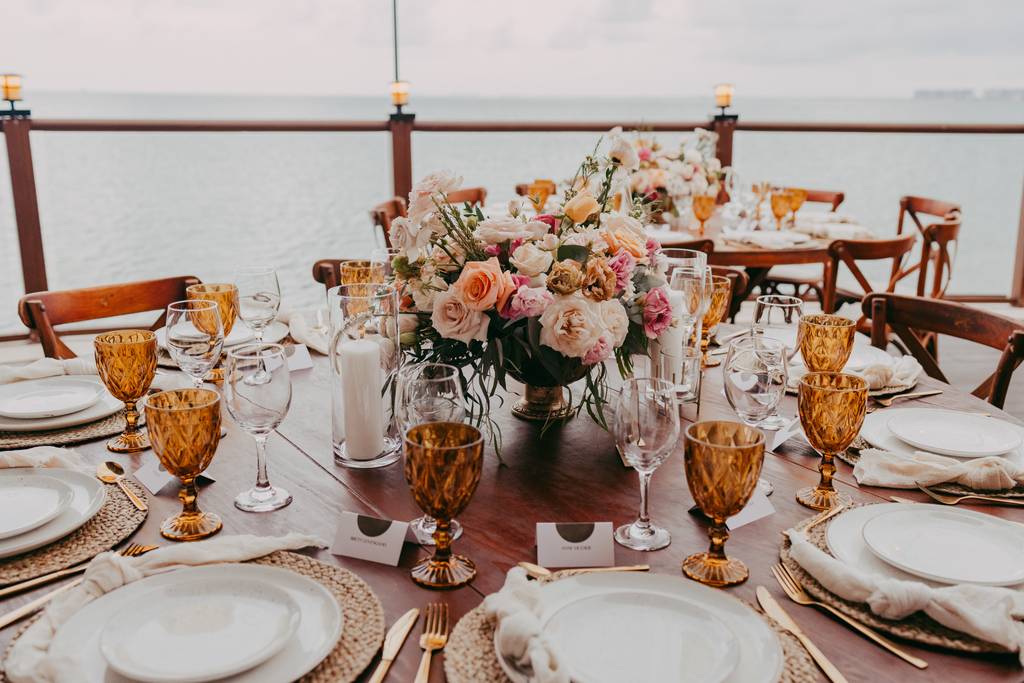 Tier 1: Just for Us Wedding
Up to 10 guests including the wedding couple
• Day of Wedding Coordination
• Sparkling wine toast following the ceremony
• Dinner reservation in your choice of signature restaurant with upgraded wine service
Discover this resort
Tier 2: Dreams Come True
Up to 20 guests*
Additional inclusions:
Ceremony Décor:
• Sound system with speakers and microphone
• Officiant podium
• Ceremony chairs
• $100 floral credit
Ceremony Services:
• Wedding officiant for symbolic ceremony
• Sparkling wine toast
Reception:
• Dinner served in a semi-private location at one of the signature restaurants (ask for full privatization pricing)
Package Inclusions:
• Welcome Cocktail, room amenity & romantically decorated suite for night following the wedding
• Get ready room for one member of the wedding couple and the attending wedding party
• Local Club Med private experience, such as a private piñata party, Sunset Ritual or Sunrise Yoga for wedding guests*
*Certain restrictions apply, and Club Med reserves the right to substitute experiences of equal value based on availability
*additional guests at extra cost
Discover this resort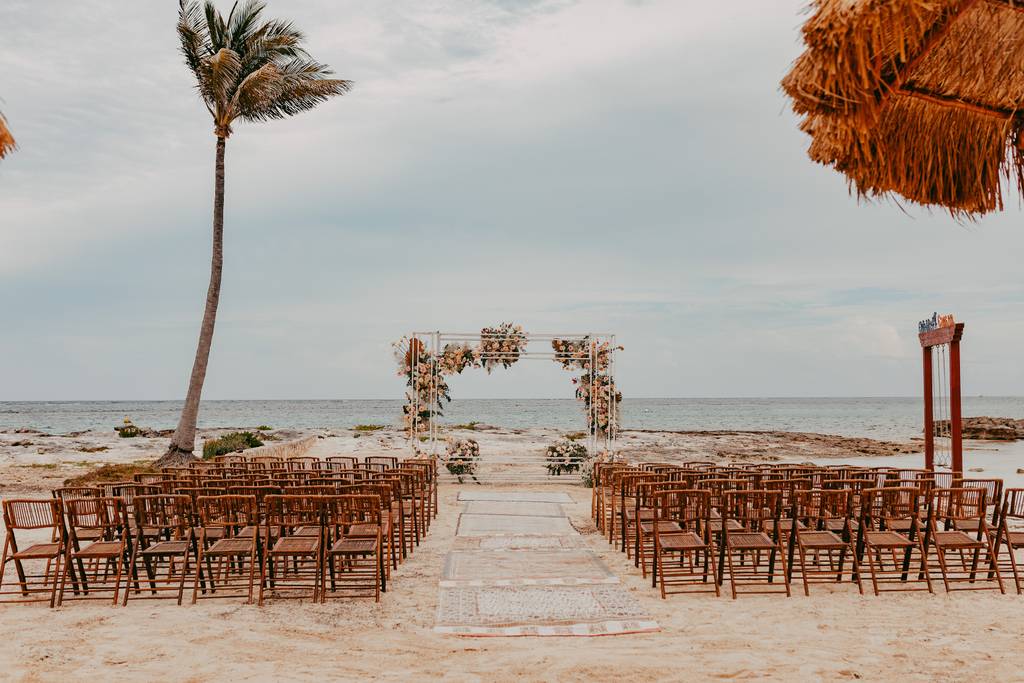 Tier 3: Moments that Last
Up to 20 guests*
Everything included in Dreams Come True, plus:
Ceremony Décor:
• $300 floral credit
Rehearsal Dinner:
• Rehearsal dinner coordination
• Served dinner in a semi-private location at one of the signature restaurants (ask for full privatization pricing)
Reception:
• 4-hour reception with dinner in private location and wine service
*Certain restrictions apply, and Club Med reserves the right to substitute experiences of equal value based on availability
*additional guests at extra cost
Discover this resort
The romantic occasions we celebrate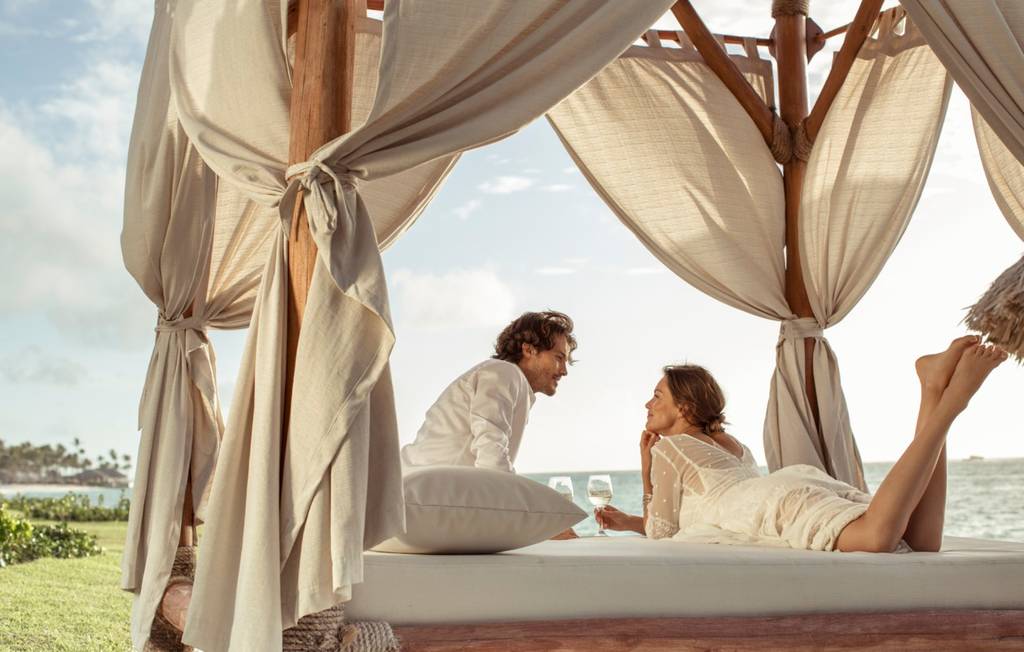 Long live the newlyweds!
Offer available all year long !
Take advantage of our honeymoon offer to make your newlyweds' dreams come true.
Experience the magic of your honeymoon in exceptional locations.
An offer available at ALL our resorts:
§ Priority check-in and late check-out
§ Complimentary breakfast & in-room gift upon arrival
§ Free premium Wi-Fi
§ Priority at restaurants with reservations
§ 10% discount on retail spa products
§ 10% discount on Club Med branded products in the Boutique
§ Dedicated GO for all your wishes
Offer not available online, please contact our call center (0844 855 966, local rate) or agencies to add to your reservation.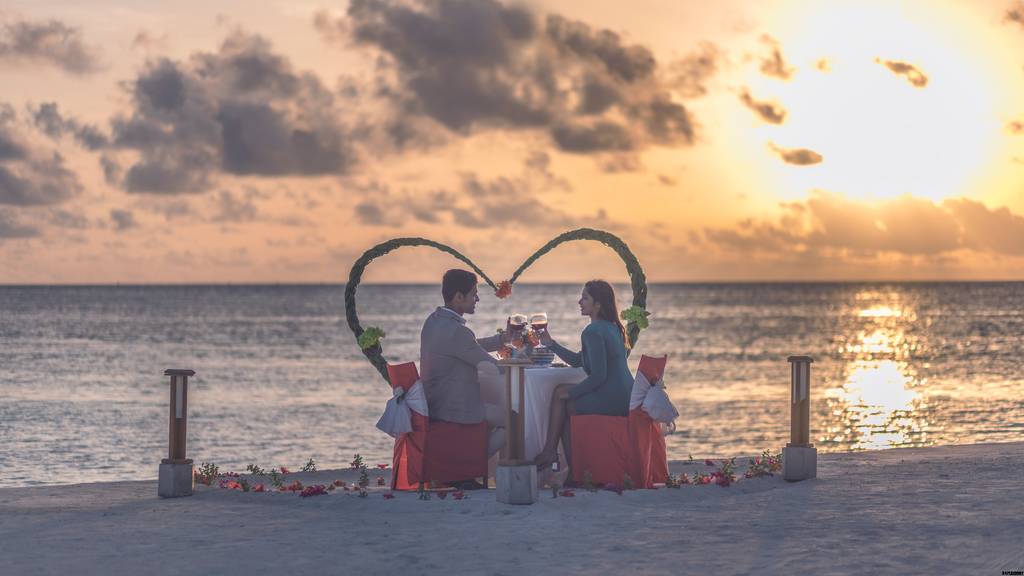 A la Carte* honeymoon offer
Premium offer in a selection of Resorts**
All the services of the included offer, and furthermore:
+ Bottle of Champagne on arrival
+ Couple Spa treatment: 50 min full body massage
+ Romantic dinner or test menu
+ Portrait of the couple
Bookable up to max 30 days before arrival, max 10 packages per week, only via our call center or agencies, indicative price 350€ / 350 CHF for 2 (subject to change, see conditions).
* at extra cost. **North America and Caribbean: Cancún, Punta Cana, Miches Playa Esmeralda, Quebec Charlevoix
§ South America: Rio das Pedras, Trancoso
§ Europe & Africa: Seychelles, La Plantation d'Albion, La Pointe aux Canonniers, Cefalu, Bodrum, Palmiye, Marrakech la Palmeraie, La Palmyre Atlantique, Opio en Provence, Da Balaia, Grand Massif Samoens Morillon, Valmorel, Val Thorens, La Rosière, Alpe d'Huez, Peisey Vallandry, Pragelato Sestriere
§ Asia & Pacific: Kabira, Sahoro, Tomamu, Guilin, Beidahu, Bintan Island, Bali, Kani, Finolhu Villas, Phuket
§ Club Med 2 cruises
| | | |
| --- | --- | --- |
| Priority check-in and restaurant reservations | | |
| Free lunch on arrival & late departure | | |
| | | |
| | | |
| Gift in the room on arrival | | |
| -10% off Spa & Club Med brand products in store | | |
| Champagne bottle on arrival | | |
| Couples Spa treatment: 50min - full body massage | | |
| Romantic dinner or tasting menu | | |
| | | |
All-inclusive wedding packages
With over 60 resorts in the world's most beautiful destinations, and 65 years' heritage in pioneering incredible vacations, an all-inclusive weddings destination at Club Med is like no other.
A Club Med wedding offers everything your dream wedding should: a romantic, awe-inspiring venue where your friends and family can celebrate in style, flawless event coordination, expert planners, tailor-made wedding packages, and all-inclusive convenience.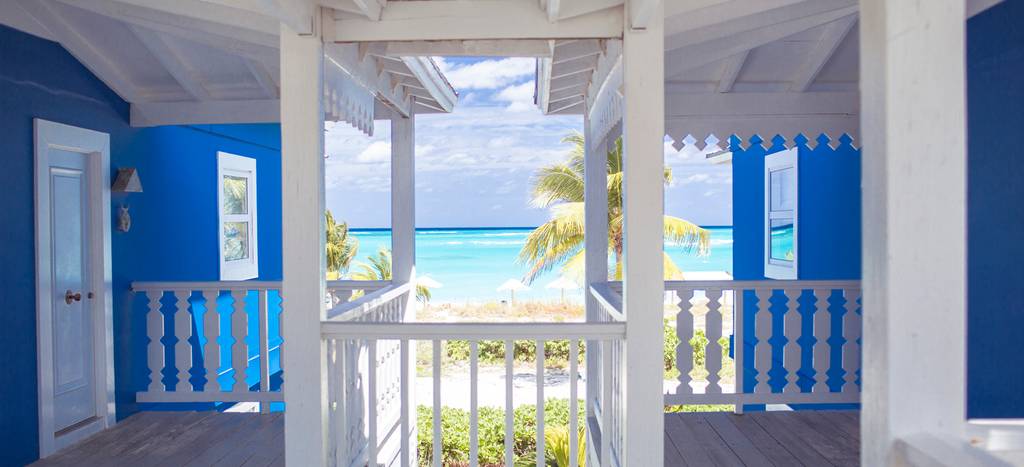 Dream settings
Beautiful, Romantic, Exotic & Unforgettable
Dreaming of a wedding on the shores of the Bahamas, or in a beautiful European city? At Club Med, we have the best locations in the world's most beautiful destinations, from the Caribbean to Asia and Europe.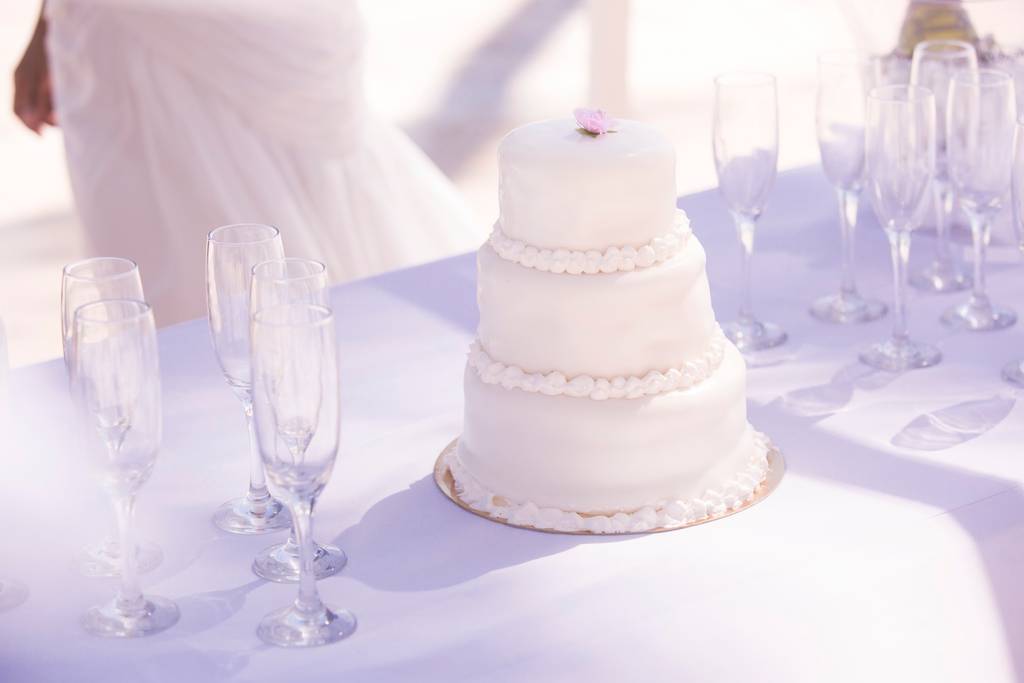 All-inclusive wedding packages
The easiest way to plan a wedding
Our wedding packages include everything from start to finish, from a photographer, to a make-up artist, and celebrant. Plus, Club Med turns wedding days into vacations with our all-inclusive package, featuring gourmet meals, an open bar, sports and activities included with Club Med.
Discover what's included in a Club Med vacation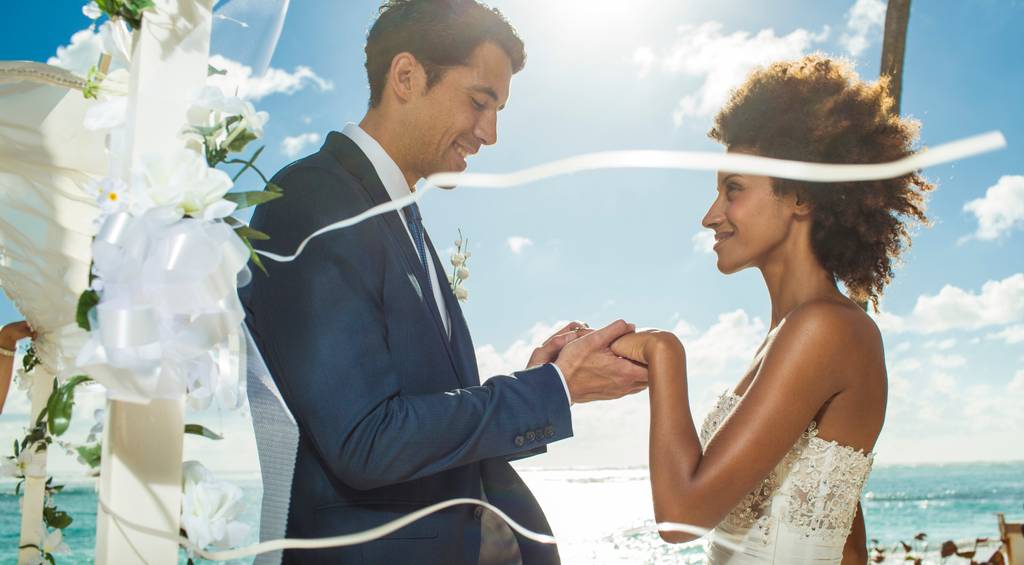 A wedding as unique as you are
Your tailor-made wedding
No couple is the same, and your wedding is a celebration of your uniqueness. Customize everything from the bouquet to the centrepieces, his boutonniere, and more. And, whether if you're after an intimate or extravagant wedding, or if your wedding is 6 months or 1 year away, we'll bring it to life.
Expert local partners
Because your special day deserves the best
You deserve the best for your special day. Our trusted wedding partners around the world have local expertise and contacts to turn your dream wedding into a reality.
• You'll meet via Zoom with one of our exclusive wedding partners who will help you customize your wedding.
• You're a Platinum GM and you'll have VIP treatment for your whole stay including priority check-in, a surprise gift in your room, premium Wi-Fi and special surprises for your stay. We're granting you Platinum status for any Club Med you visit up until your 1st Wedding Anniversary.
Day 1: Arrival Day Afternoon
Arrive in Style
• Arrive at Club Med to a refreshing beverage. Sit back and relax as the resort GO team helps you to your room where you can freshen up, unpack, and then grab a meal at our open kitchen restaurant.
• Once you've settled in you, your wedding planner and the resort Meeting & Events GO can help you confirm your spa appointments, special group activities for your wedding guests, a signature cocktail* and give you a tour of all your wedding locations.
• Schedule something special just for the two of you to re-energize before your guests arrive like a massage for two, a private candlelight dinner on the beach or an excursion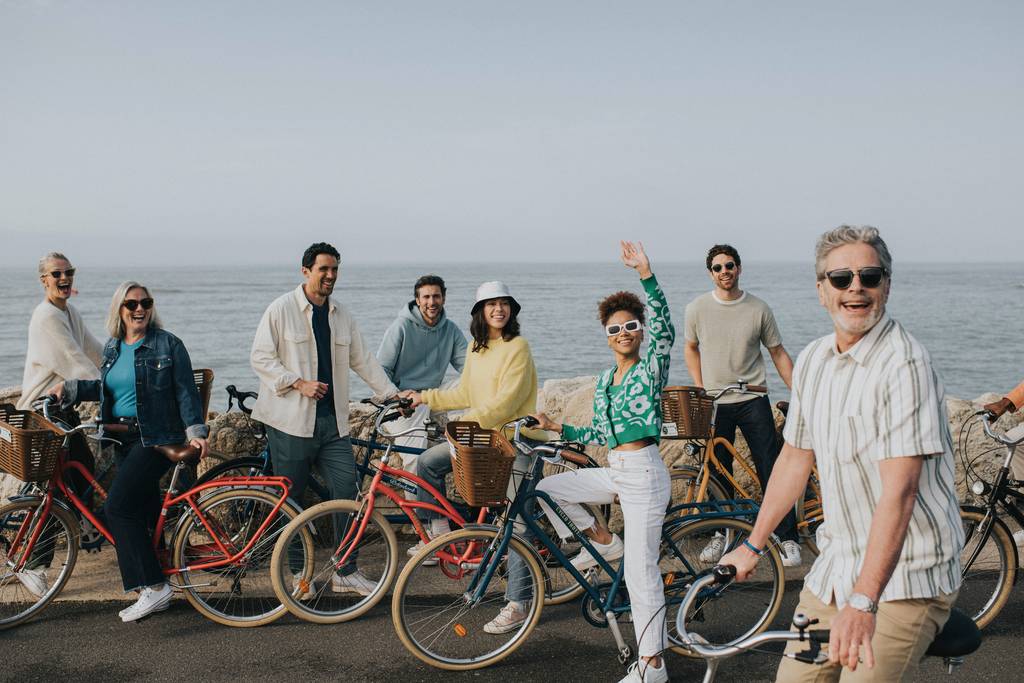 Day 2: Welcome Day for your Guests
Greet Your Guests
• Wake up to take advantage of sunrise yoga* and get ready for all your Guests to arrive. Each of them will be greeted by our warm and welcoming GO team, shown to their rooms, and given an overview of the resort, dining, bars and activities. Remember, it's all inclusive. If your Guests want to sign up for golf, a special excursion or spa treatments our reception GO can show them the way.
• Now that everyone has arrived, the group fun can begin. Before dinner enjoy your specially crafted Signature Cocktail at the main bar and then enjoy a reserved section for dinner at one of our specialty dining rooms*
• You and your group can take part in the signature Club Med entertainment with our nightly show at 9:30 PM and then dance the night away with Crazy Signs and an after party.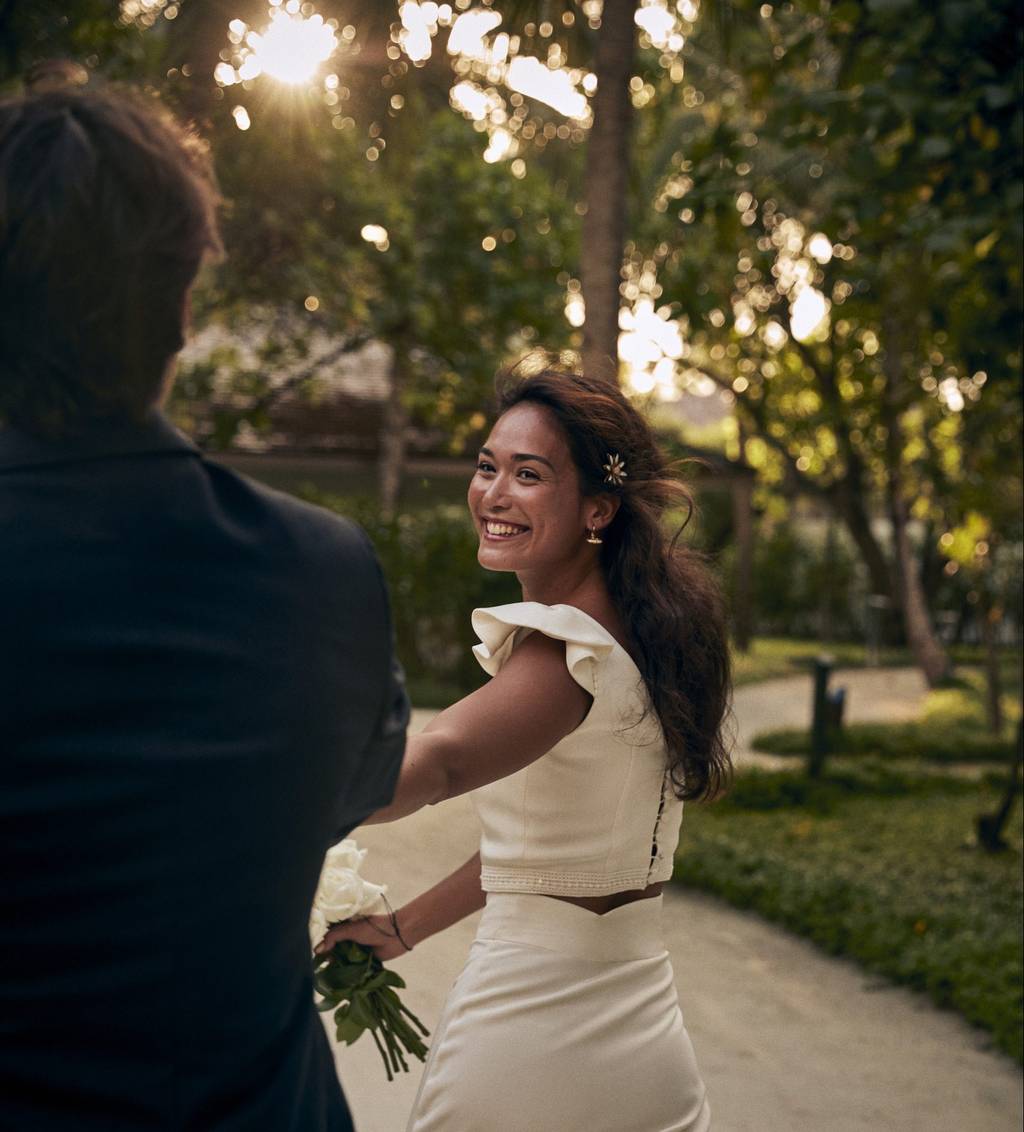 Day 3: Wedding Day
The Big Event
• While you and your partner are busy getting ready your guests can enjoy all the resort activities that are included or take advantage of any special excursions you may have planned for them in advance.
• Just before sunset and the golden hour all your guests will be seated at your chosen romantic ceremony location and we'll welcome you to walk down the aisle.
• Following the exchange of wedding vows say cheers with a sparkling wine toast and a cocktail hour complete with chef's choice of hors d'oeuvres.
• Your wedding planner will welcome you and your guests to be seated for dinner and the Fiesta begins. You'll enjoy a 3-course meal, a wedding cake, wine, and dancing. Don't forget the after party can go on later at the Club Med Main Stage.
• You can return to your suite and enjoy a special honeymoon turndown service for your first night as newlyweds.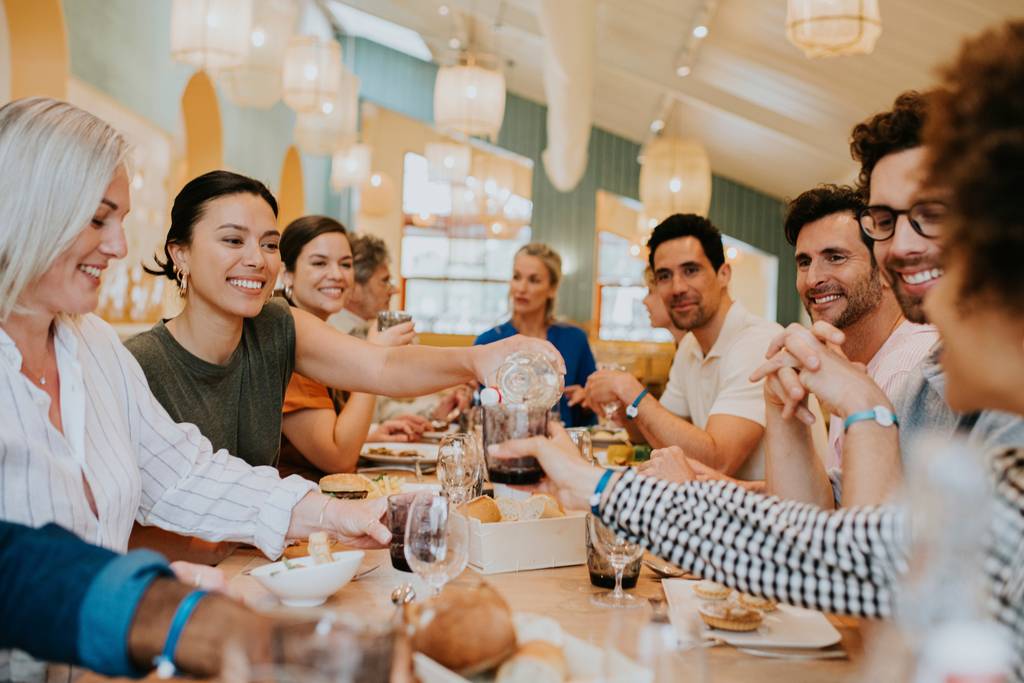 Day 4: Last Day for your Guests
Say Your Warm Goodbyes
• The last day for your guests is a perfect day for everyone to enjoy everything our all-inclusive has to offer: snorkel, scuba dive, kayak, learn to sail or stay on land and play pickleball or tennis. Don't forget to tell your guests to take advantage of the famous Circus School offered by Club Med.
• End your fabulous wedding weekend with a sendoff your Guests won't forget—a private catamaran cruise*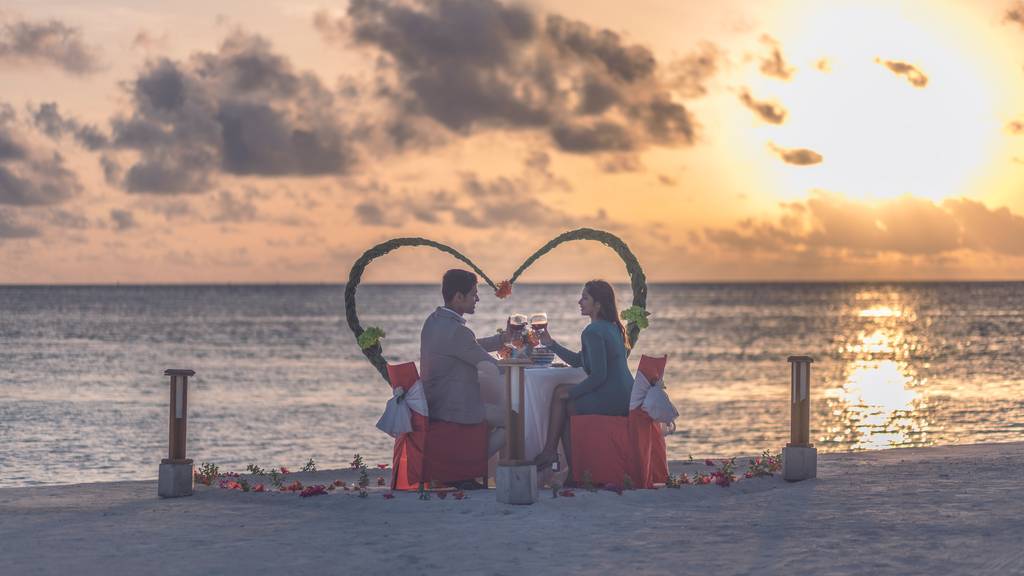 Day 5: Send Off for your wedding guests and Honeymoon Begins
Relax together
• It will be so hard to say good-bye to your wedding guests at breakfast on your last day. We'll make it easier for you see all your guests off by setting aside an area for everyone to enjoy our bountiful breakfast buffet. No need for you to worry—we've pre-arranged for transfers for everyone to the airport. And everyone gets a taste of Club Med to take with them—a loaf of our signature White Chocolate Bread.
• You get to start your honeymoon* with our special Club Med Honeymoon offer.
Our Client's Testimonials
"A wedding, no, it can't be called just that..."
"One thing I am sure of, life becomes more colorful with incredible experiences! A wedding, no, it can't be called just that... The EXPERIENCE of celebrating the love of friends for 4 days, 96 hours of gatherings, laughter, peace, joy, unity, exchanges, family... and the big day! I needed to share with you the difference of a well-organized #destinationWedding, landscape, adventures and parties! VACATION SUCCESSFULLY COMPLETED with fireworks!"