You have dreamed of freedom and wide open spaces so much, the mountains in summer really have everything to please you.
Forests and alpine paths, lakes and waterfalls: a variety of grandiose landscapes to unwind and a mountain of activities to get your mind off things. Accessible in just a few hours of transport. This summer in the Alps, your great vacation will reach peaks, with complete peace of mind.
Our Resorts in the Alps for your summer mountain holidays:
Be tempted by the summer mountains with Club Med
Resorts at the heart of the most beautiful panoramas in the Alps
23 activities for the whole family
An exceptional natural setting
Adapted wellness & yoga programs
Free stay up to 6 years old
What if you spent your summer vacation in the mountains? In the heart of the French and Italian Alps, the Savoy, Dauphiné and Piedmont valleys take on summer colors in June. Each valley is a unique terroir with well-established traditions ... Make the mountains in summer your new playground and reconnect with nature!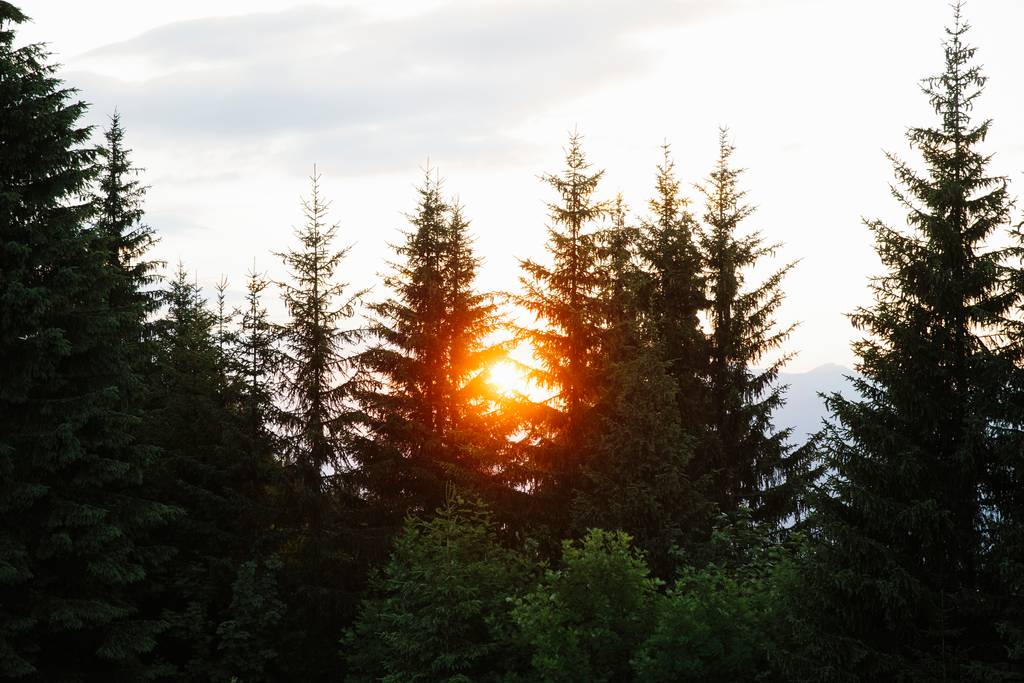 A stay in the Alps is ** grandiose landscapes **, ** an exceptional diversity of flora and fauna ** and a ** local culture steeped in history and authenticity **. Taste the fresh air and the calm of the mountains.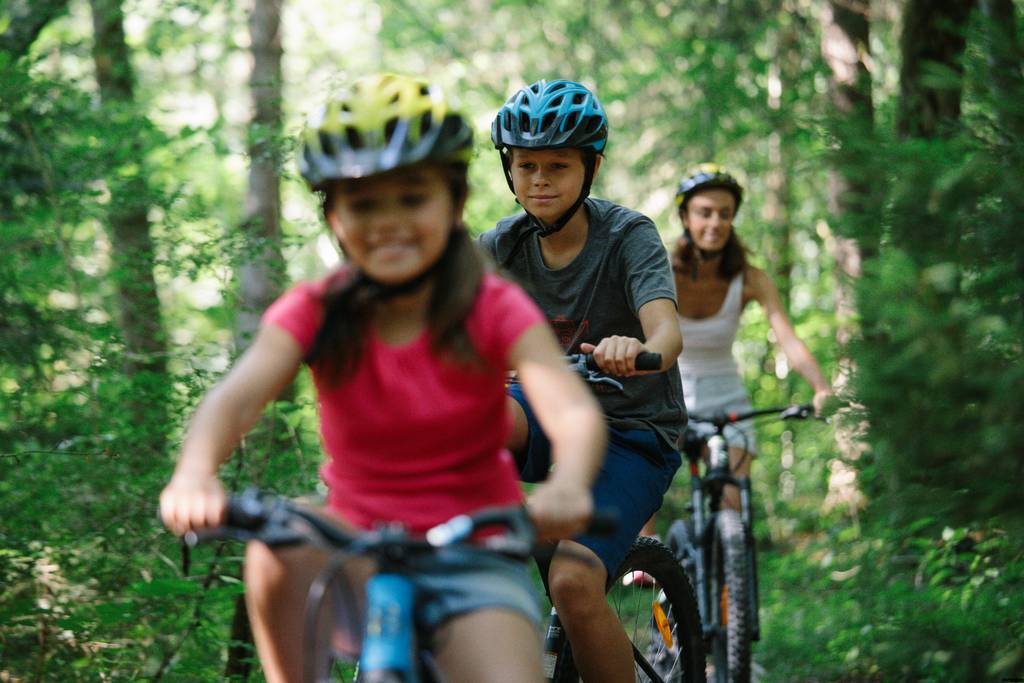 A multitude of activities to recharge your batteries or surpass yourself, and perhaps (re) discover your passions:
** § Family rally
§ Picnics in the forest
§ Hikes to discover the flora and fauna **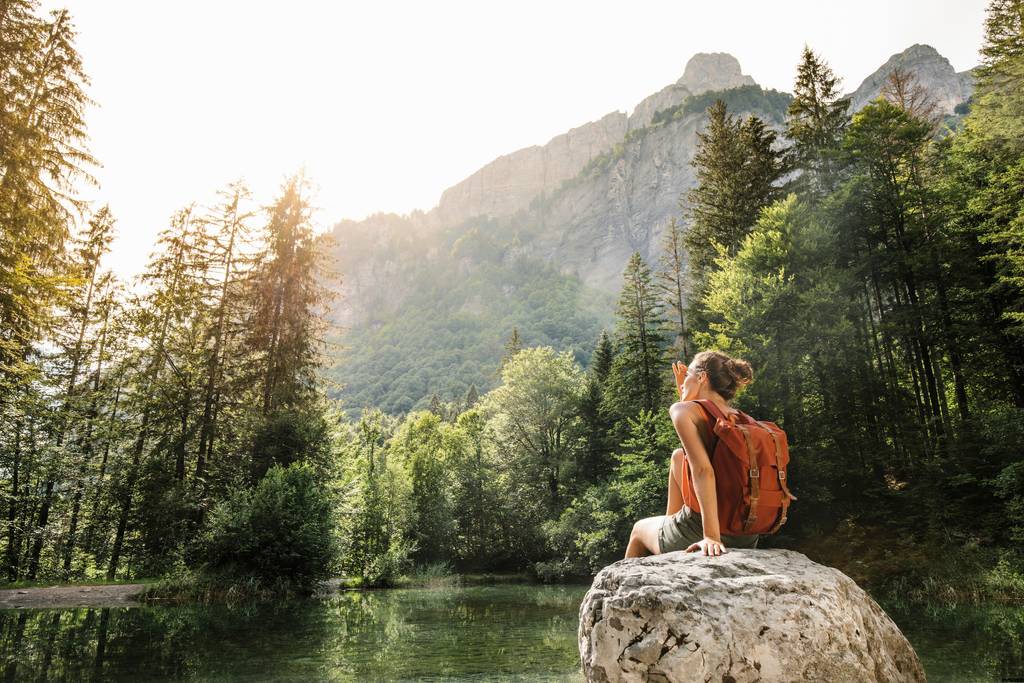 Clean air to fill up with oxygen
Relaxing is the essential activity of summer holidays ... In the mountains, every moment contributes! The air is pure, the atmosphere is silent. Breathe, breathe, it is time to regenerate.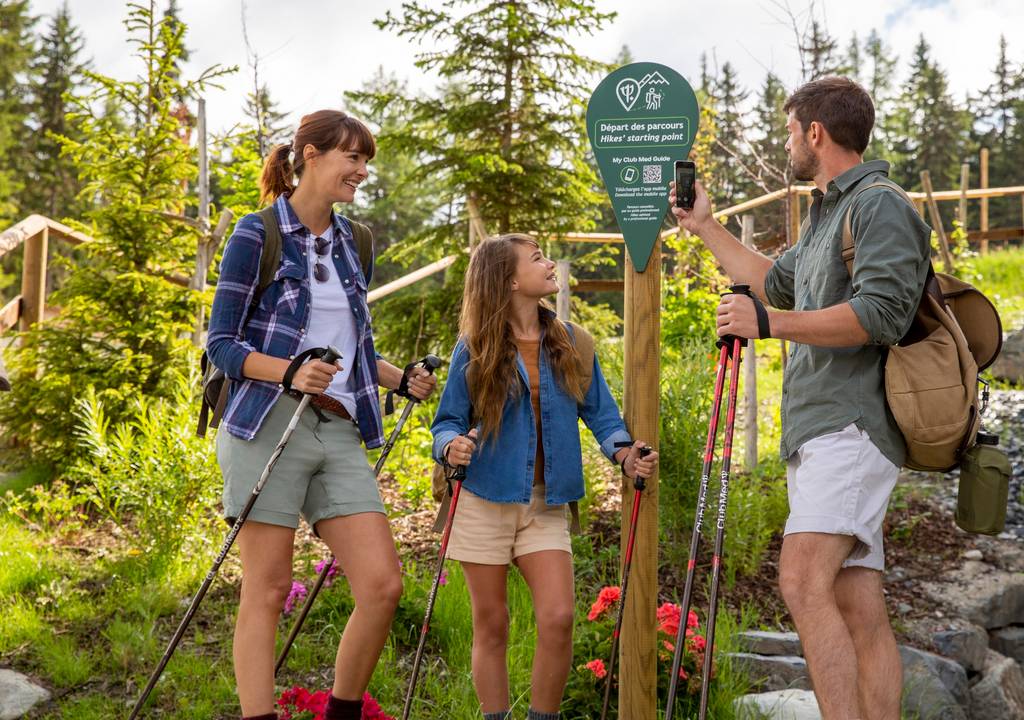 Club Med deploys the ** Mhikes hiking app ** on all Mountain Resorts. Go alone, in pairs or as a tribe, your GPS is in your hands!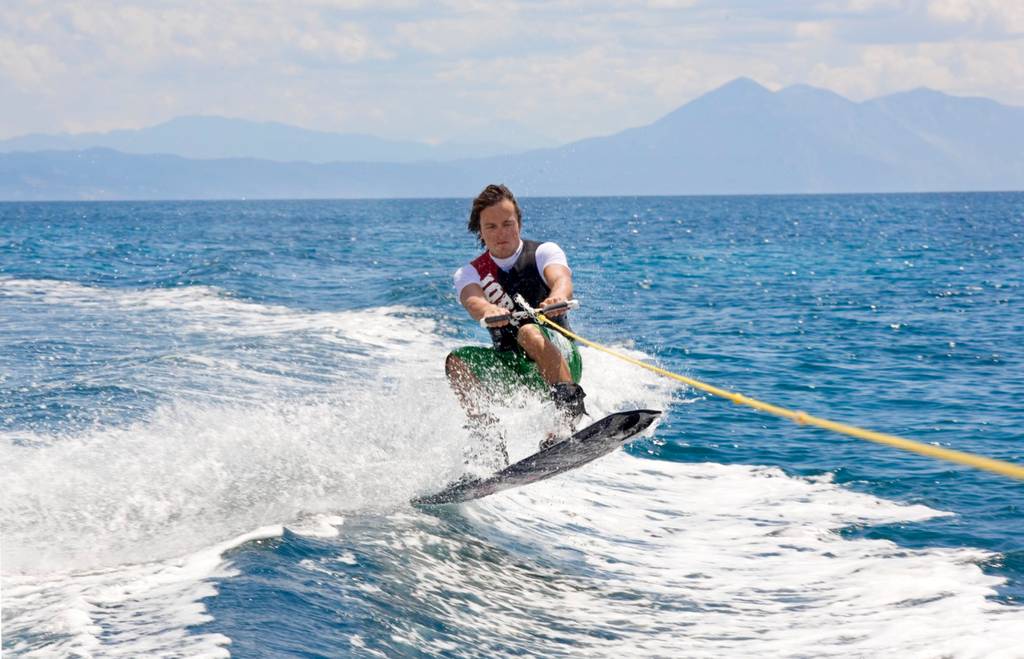 WAKEBOARDING IN THE MOUNTAINS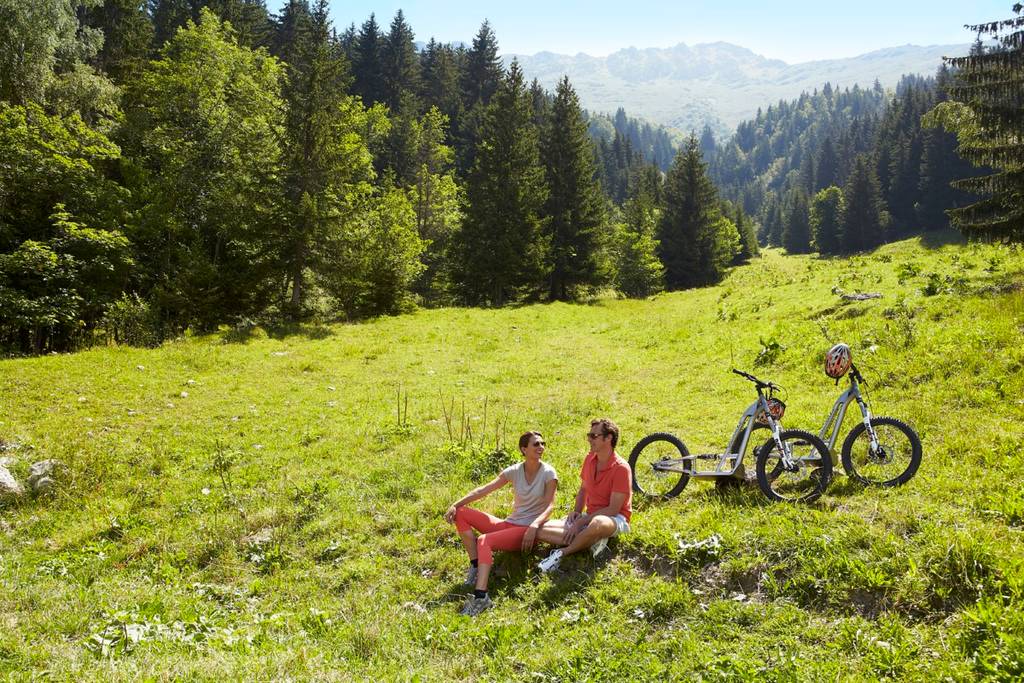 Climb the mountains with ease thanks to our new activity: ** electric mountain biking **. Outtings in the mountains have never been so pleasant.
Prepare your summer vacation in the mountains
Club Med guides you !
Mountain holidays in summer are a breath of fresh air, vast spaces and your children going to discover the flora and fauna.
§ When to book?
§ Where to go?
§ What to do during your summer mountain vacation?
§ Go on vacation in the mountains with your children?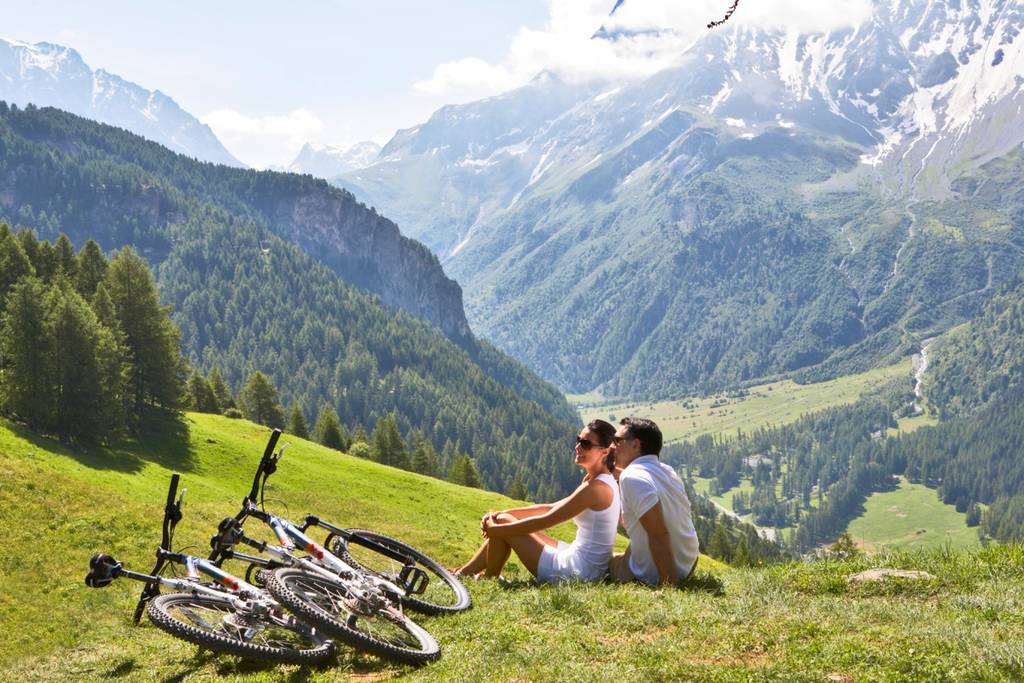 • What to do in the mountains in summer?
New activities!
In summer, the Club Med winter sports resorts are transformed to offer you an unforgettable mountain holiday. Sports or relaxation, you have the choice.
You can bask by the swimming pool with a view of Mont Blanc in Valmorel, or try out mountain biking ... Various sports are available in summer!
DISCOVER OUR MOUNTAIN SPORTS IN SUMMER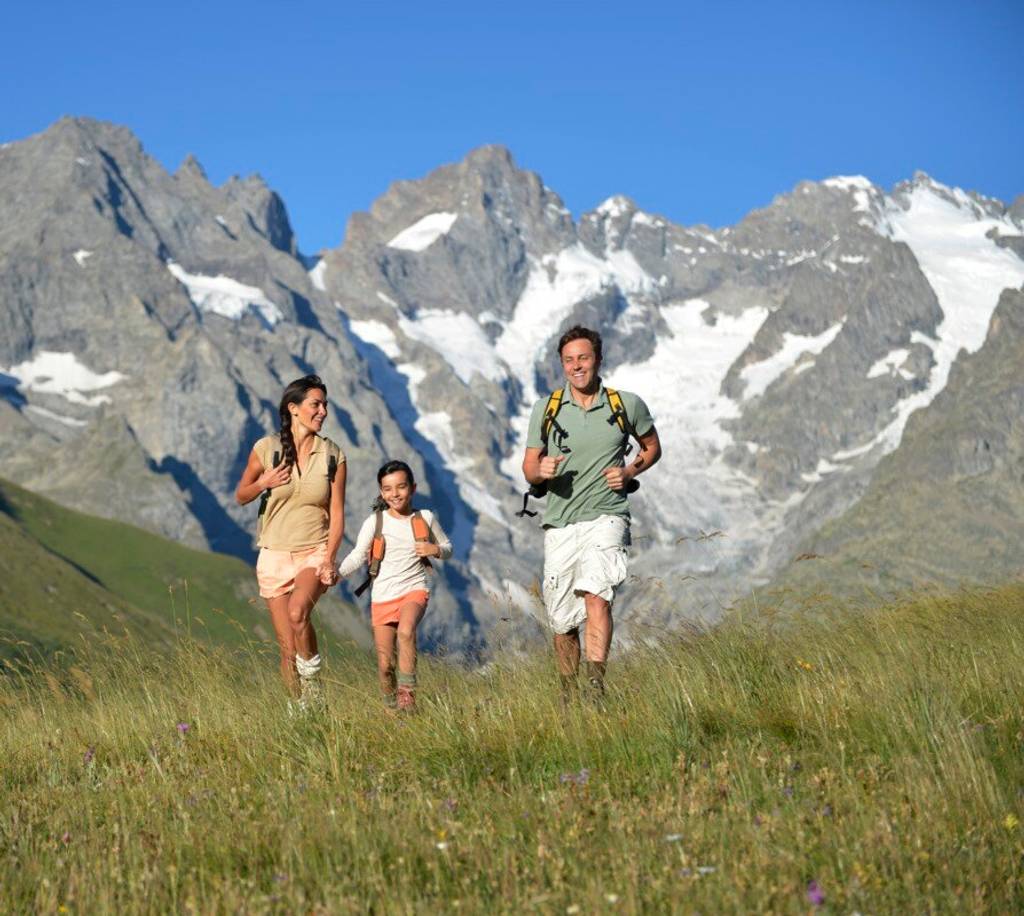 • Take your children to the mountains ?
The mountain for young and old!
You can obviously enjoy your summer vacation in the mountains with your children.
They will accompany you on your hikes, discover tree climbing with our G.O.s or even climbing with a certified instructor. Your all-inclusive stay offers you stress-free family mountain holidays.
DISCOVER OUR CHILDCARES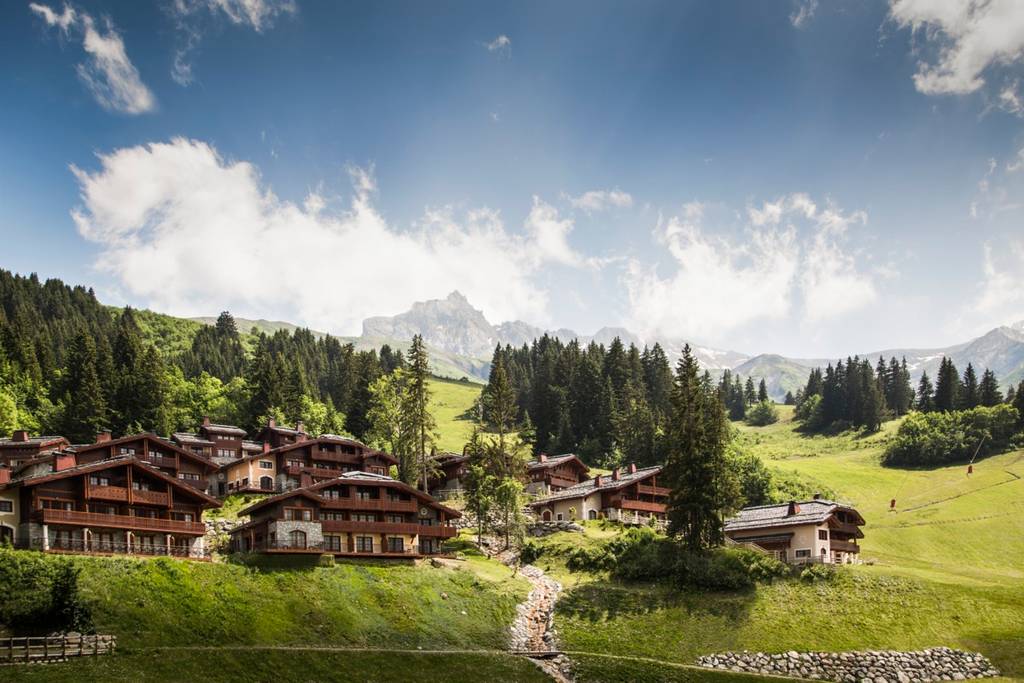 • Where to go on a mountain vacation in summer?
6 destinations with pure mountain air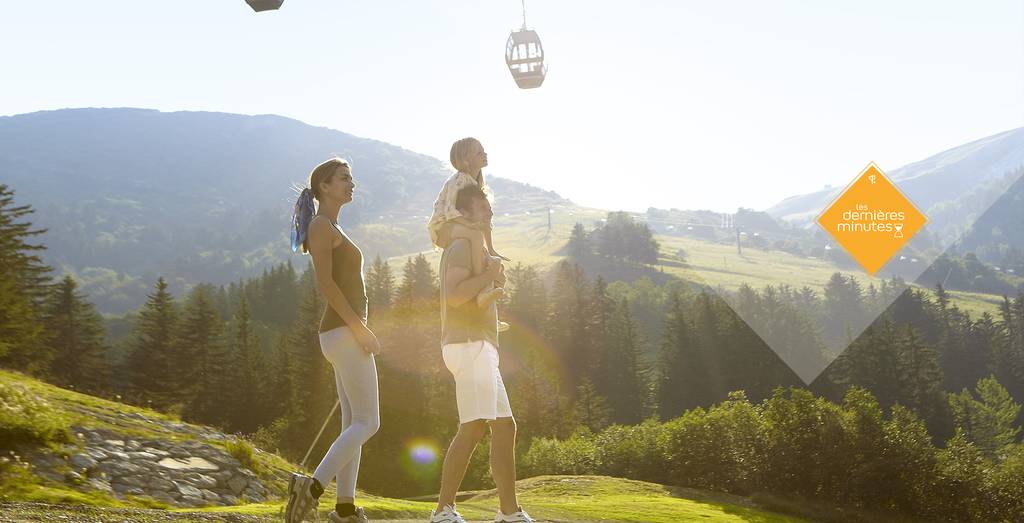 • When to book your summer mountain vacation ?
Take advantage of our offers
Take advantage of our offers to book your summer vacation in the mountains.
Get a little closer to the sun and treat yourselfto a special place in the mountains in summer with friends or family.
See current offers
A LA CARTE ACTIVITIES…
for even more sensations!
Downhill, trudge, slide ... The mountains and Club Med offer you the possibility of experiencing new sensations thanks to many activities offered à la carte*: tree climbing for adults and children, via ferrata, downhill scooter, canyoning , rafting, mountain biking... We are waiting for you !
*extra cost
8 mountain sports ideas in summer: many activities for young and old !
Mountains of wonders for your children
Nature is waking up, your children awaken!
Our mountain resorts with children's supervision:
Go on a discovery tour...
...and meet nature!
Club Med offers your children a vast playground and discovery during their summer vacation in the mountains. Observation of the Marmots during a bivouac, or stroll in the trees and climbing, which adventure will they prefer?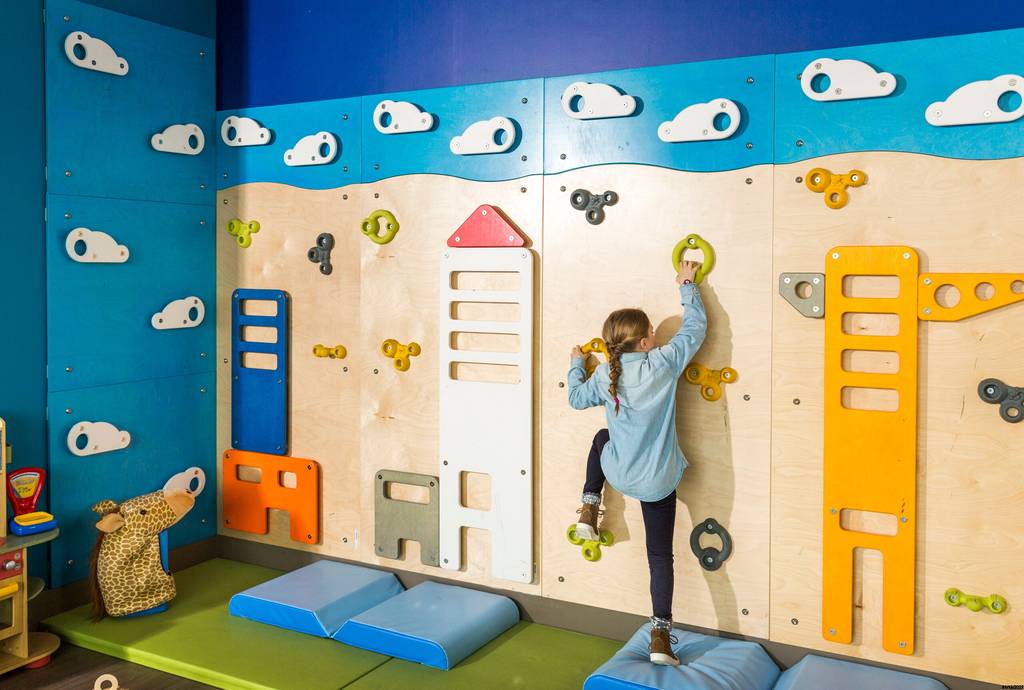 Our mission, to amaze you
A few hours from home, an ideal vacation for the whole family, make the most of your stay thanks to the supervision for your children.
Discover our children's clubs
Activities to match the altitude!
Relax while your kids are enjoying the great outdoors. Tree climbing, mountain biking, hiking, shows ... A multitude of activities awaits them.
From tree to tree in Valmorel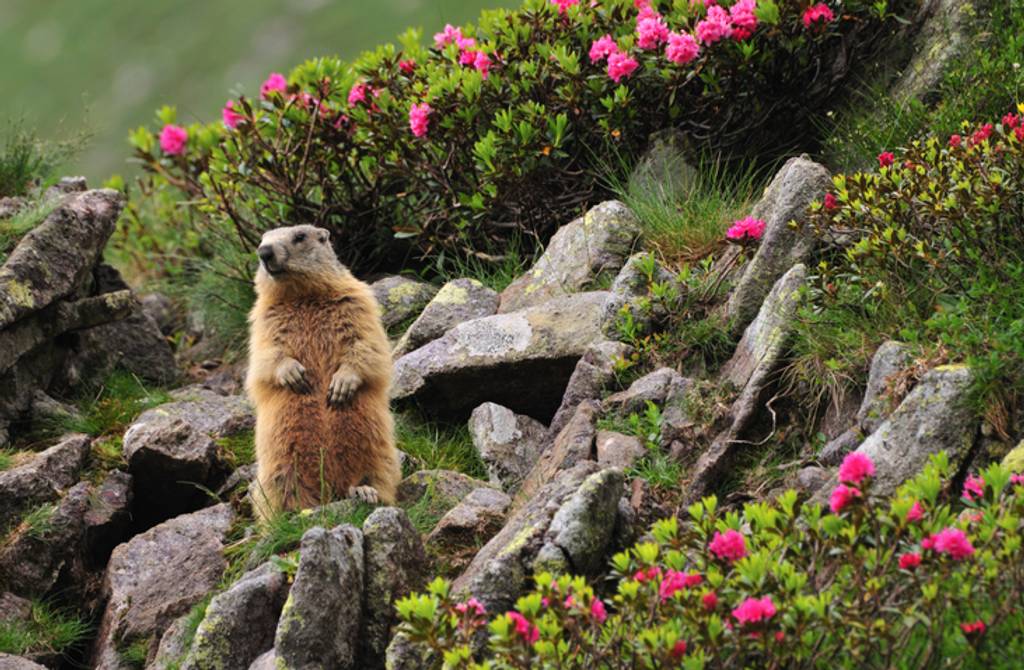 Nature awakens, your children too!
Marmots, squirrels, fir trees, mountain garlic ... They discover the names of the trees and observe the fauna of the Alps, on a hike or in a bivouac.
The calm of the mountains
to relax with peace of mind
Disconnection, relaxation, well-being
Take advantage of an exceptional setting to fill up on oxygen
Swimming, meditating, dreaming ... Club Med mountain resorts offer you the opportunity to experience unique moments of reconnection with nature, your loved ones and yourself! Discover all of our included and à la carte activities to recharge your batteries.
** The mountains are waiting for you to live the most beautiful wellness experiences! **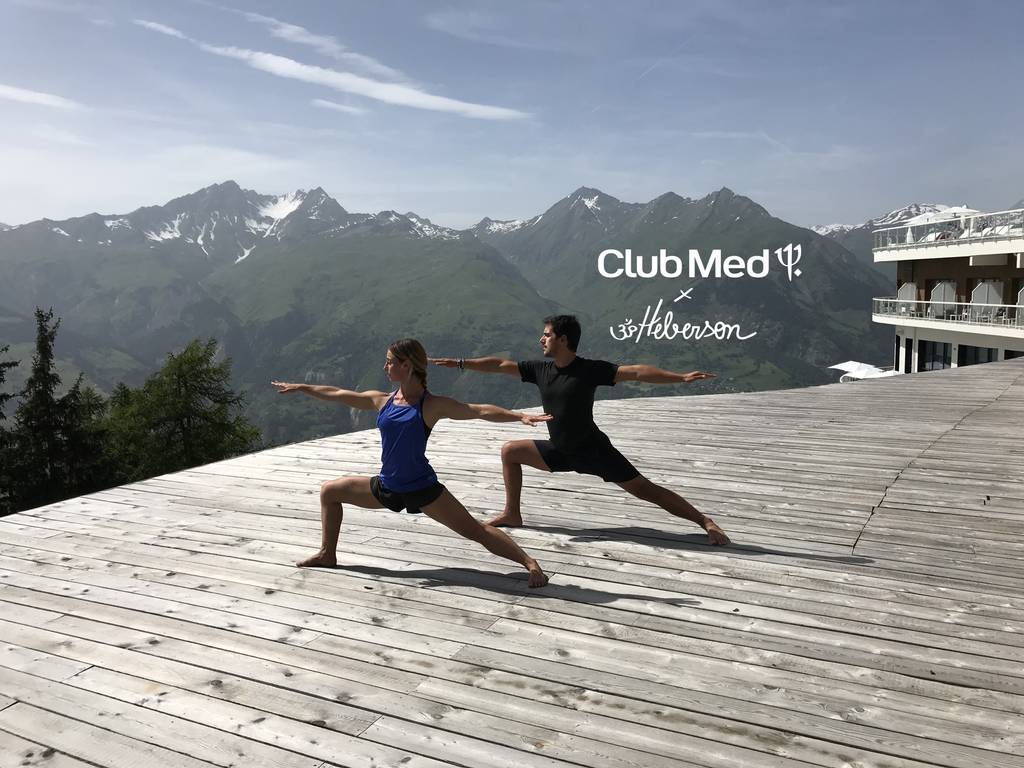 Yoga school by HebersonIncluded in your stay
Enjoy a unique yoga experience overlooking the peaks by discovering the 'VIBHAVA YOGA' method developed by Heberson Oliveira: a harmonious practice that teaches you how to breathe, concentrate and relax.
Experience the Yoga School by Heberson at Alpe d'Huez 4§ and at ** Arcs Panorama 4§**.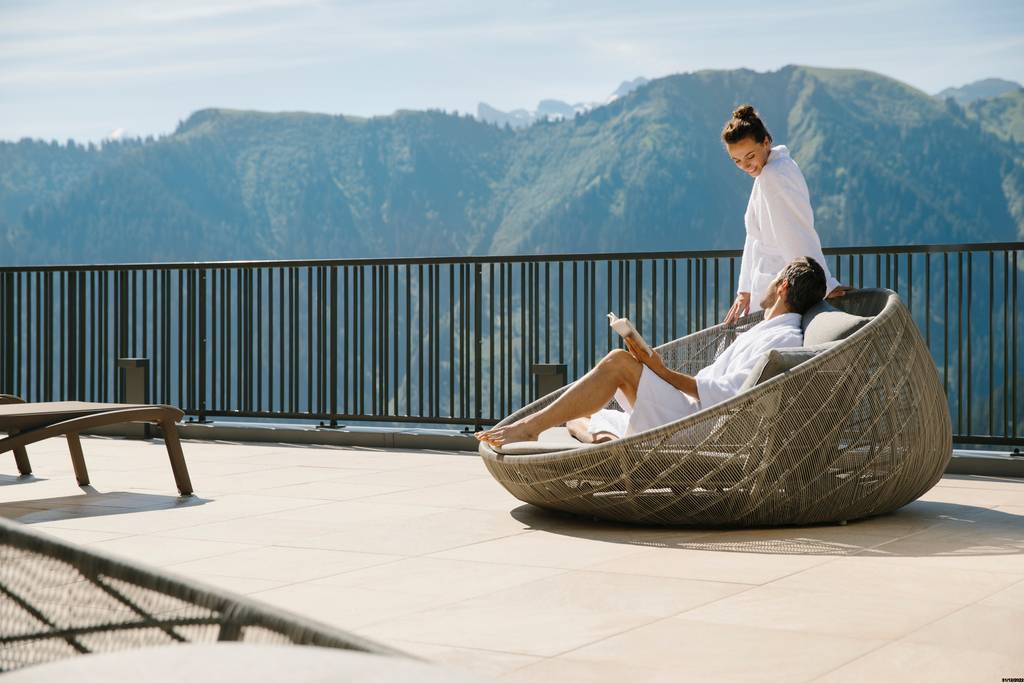 A revitalizing stayDisconnect, recharge the batteries between swimming pools and mountain pastures
In each Resort, dive into a swimming pool set on a terrace with panoramic views of the Alpine peaks. Then, go to your deckchair and take a sunbath to the sound of marmots and the breath of wind in the larches, which carries the scent of wild flowers and freshly cut grass...
TAKE A SUNBATH AT GRAND MASSIF 4§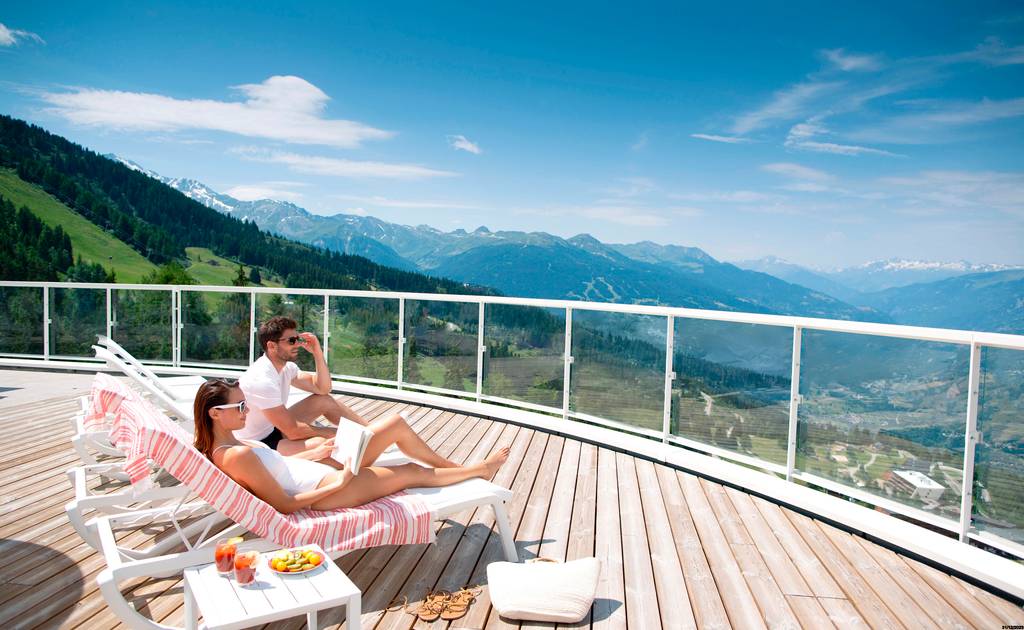 After the effort......a well deserved rest
Get rid of small tensions, gently rediscover the muscles you had forgotten existed, relearn how to breathe ... Between the treatments offered in our ** Spas ** and the ** relaxation activities ** included in your package, you have all the cards in hand to let go.
Treat yourself to a unique view at ARCS PANORAMA 4§
Club Med Chalet-Appartments
The intimacy of an apartment in a private chalet
with the comfort of an all-inclusive holiday...
An ideal stay in a chalet
With their living spaces, the chalets are the promise of a stay "at home", in the heart of Club Med. Equipped with a living room, a dining room, a kitchen, a terrace and a private fireplace, they guarantee tailor-made holidays by offering total independence from the Resort by taking advantage of premium services :
• Presence of the Chalet Masters, guarantors of a tailor-made service and an exceptional experience
• Full room service directly set up in the dining room (breakfast, gourmet snack, mountain meal by the fireside, ...)
• An exclusive lounge bar and concierge service
• Priority booking at the Gourmet Lounge and at the SPA
• Children's pick-up directly at the chalet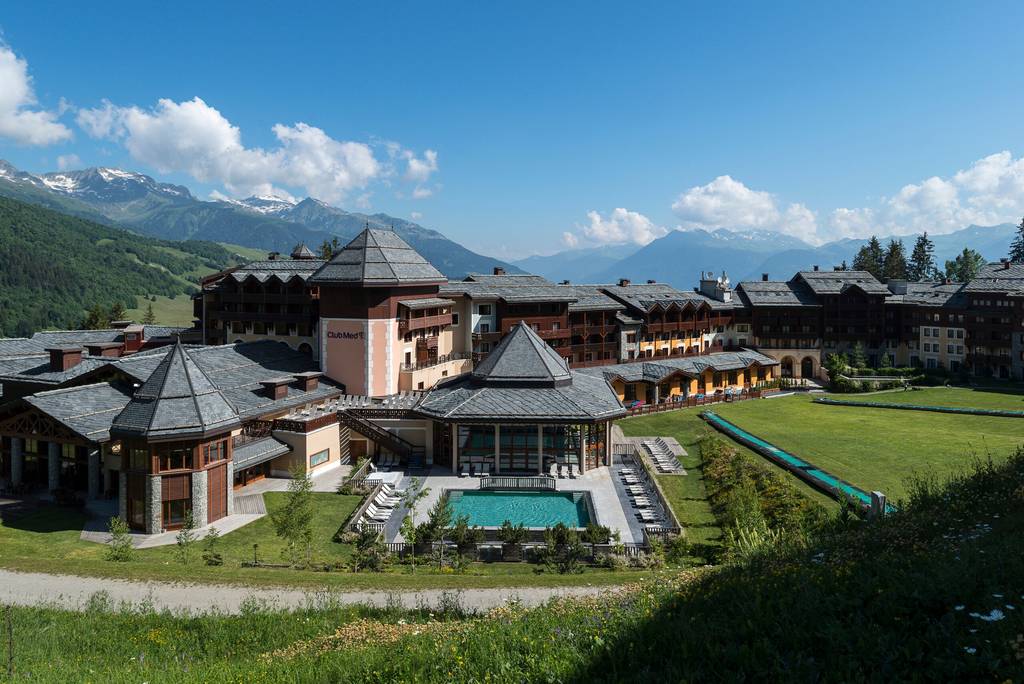 Valmorel Chalets
The dream in the mountains
Rejuvenate in an authentic Savoyard chalet and enjoy an exceptional location. Located at more than 1400 meters above sea level, enjoy a breathtaking view of the rich and unspoiled surrounding nature. Valmorel is the guarantee of many outdoor activities to enjoy with family or friends.
See more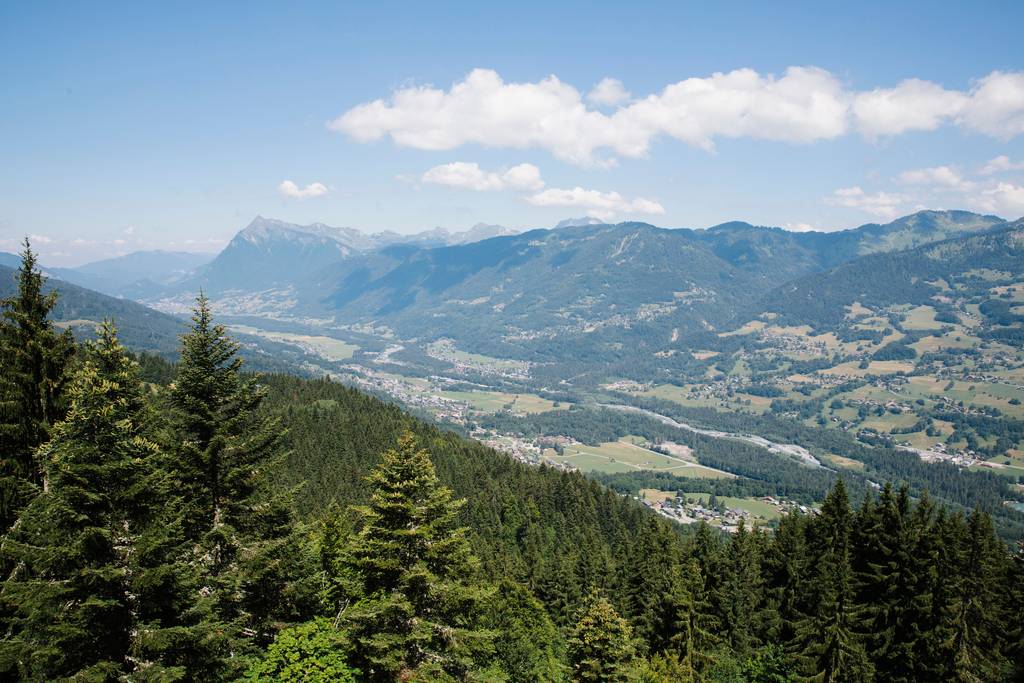 Grand Massif Chalets
An exceptional domain
In the heart of the Haute-Savoie region, live the full experience of a mountain chalet in the spirit of an architect's villa, with clean lines and Scandinavian design. Thanks to the sloping location of the chalets, you can enjoy a breathtaking view of the peaks and the Giffre valley.
See more
Last Minute offers
Great deals for July & August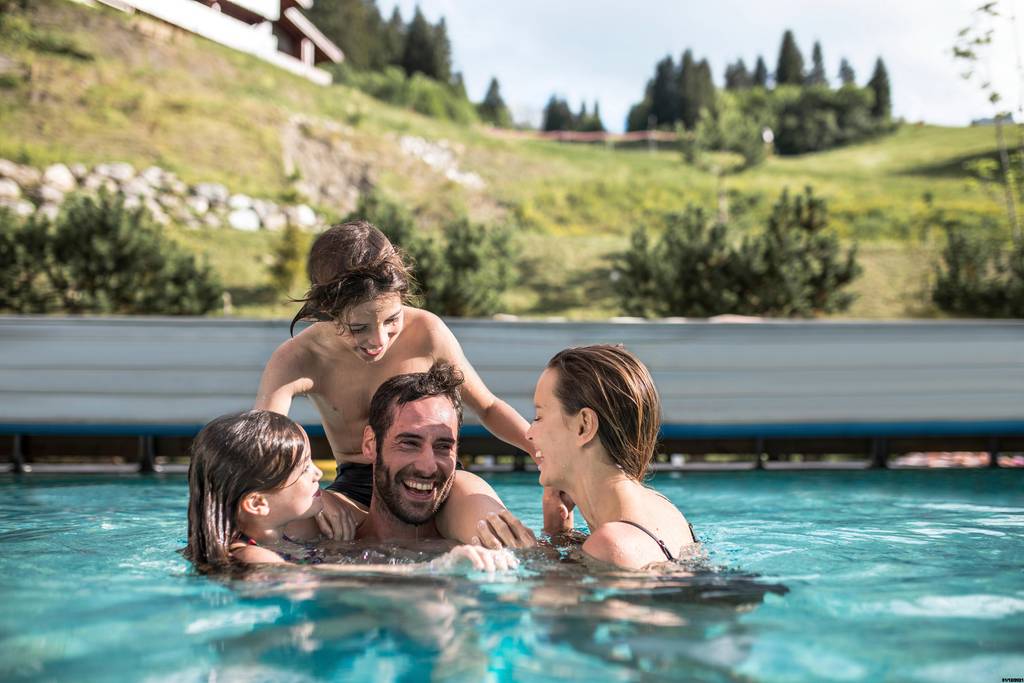 Free stay for kids under 6
Ideal for a faily holiday next door
Head for the mountains this summer! With the "Free for children" offer, take advantage of the free stay up to 6 years. Advantageous reductions up to -50% * for the older kids.
Family holidays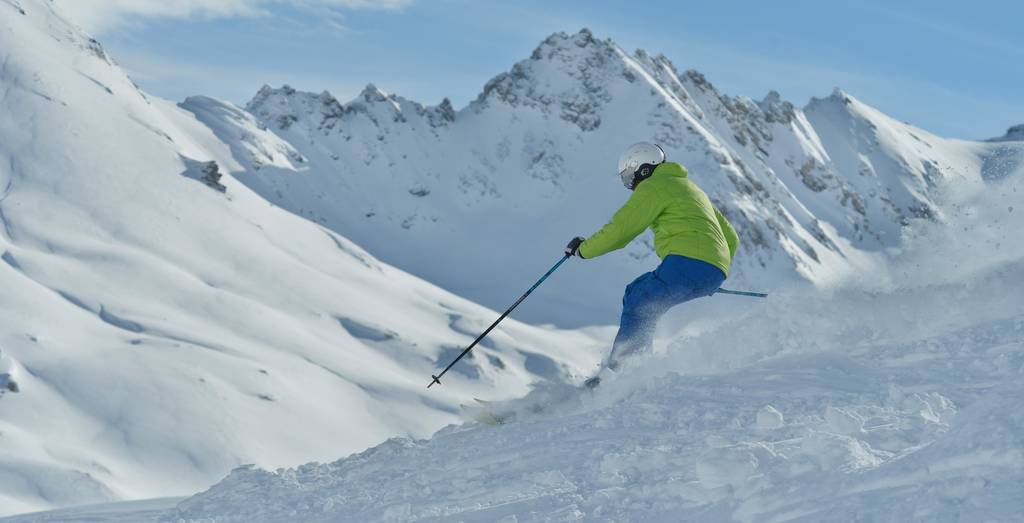 Ski holidays - all you need to know
Resorts, Ski domains, Après-Ski, Gear...